Mastering and pre-mastering
When we generally speak about mastering, this is a mistake. Most of the time, we're speaking about pre-mastering, the mastering being the step where we transfers the data of the hard disk on a certain type of disc which happens to be the main copy for the reproduction.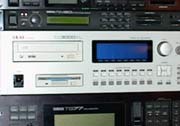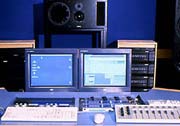 The steps of pre-mastering
It is necessary to be concerned with equalization of the tracks so that they are homogeneous.
It is necessary to obtain a maximum of subjective level on CD. Why increase the total sound when you can simply increase volume? Since the nineties, there was this tendency to do that. And on a compilation, it is not very cool to be on a terribly low level compared with the others.
We assemble then the music tracks of CD in the desired order.
A final file is created, "CD tape master". It is this one which will be sent to the mastering.
All right reserved , Les Productions @Botch, 2006